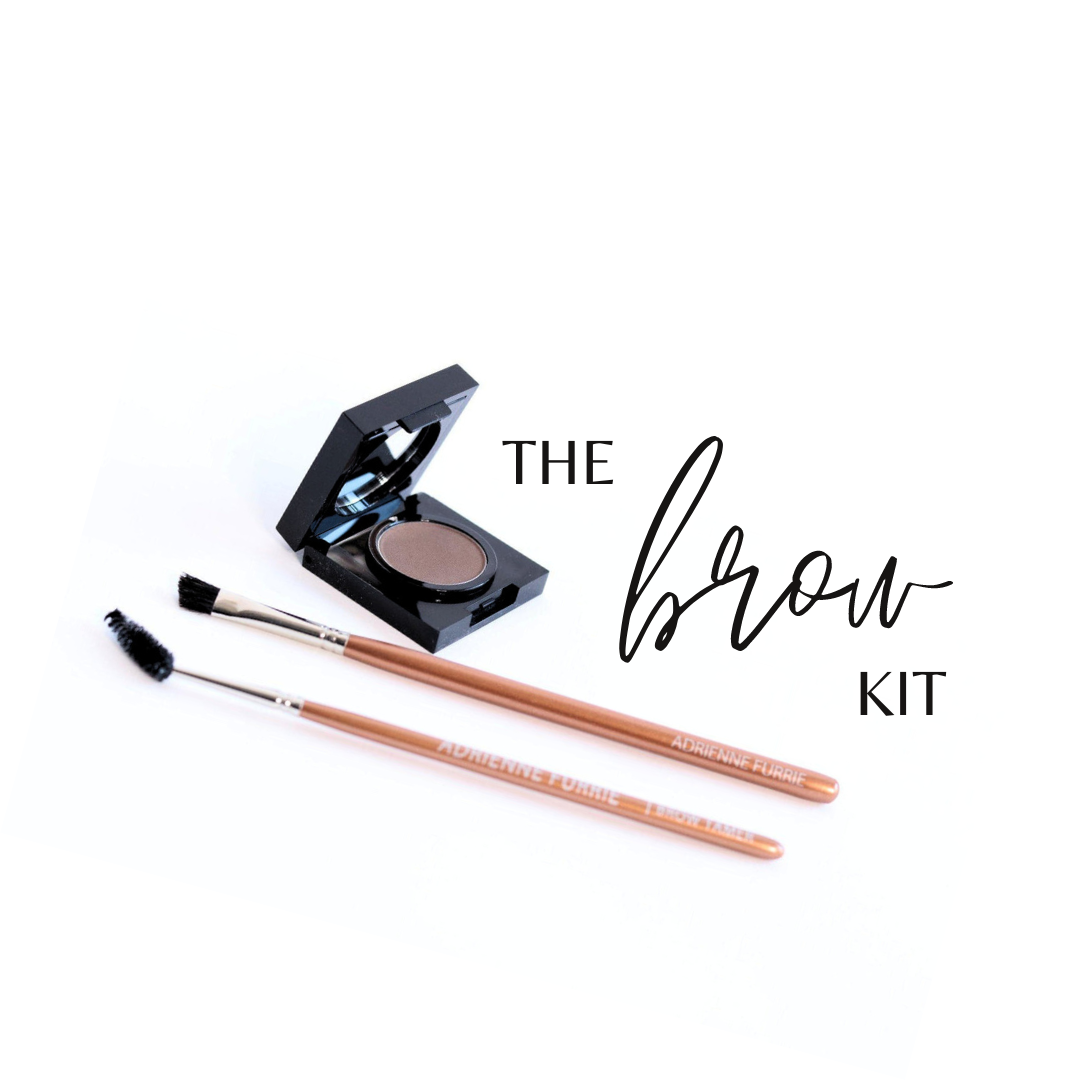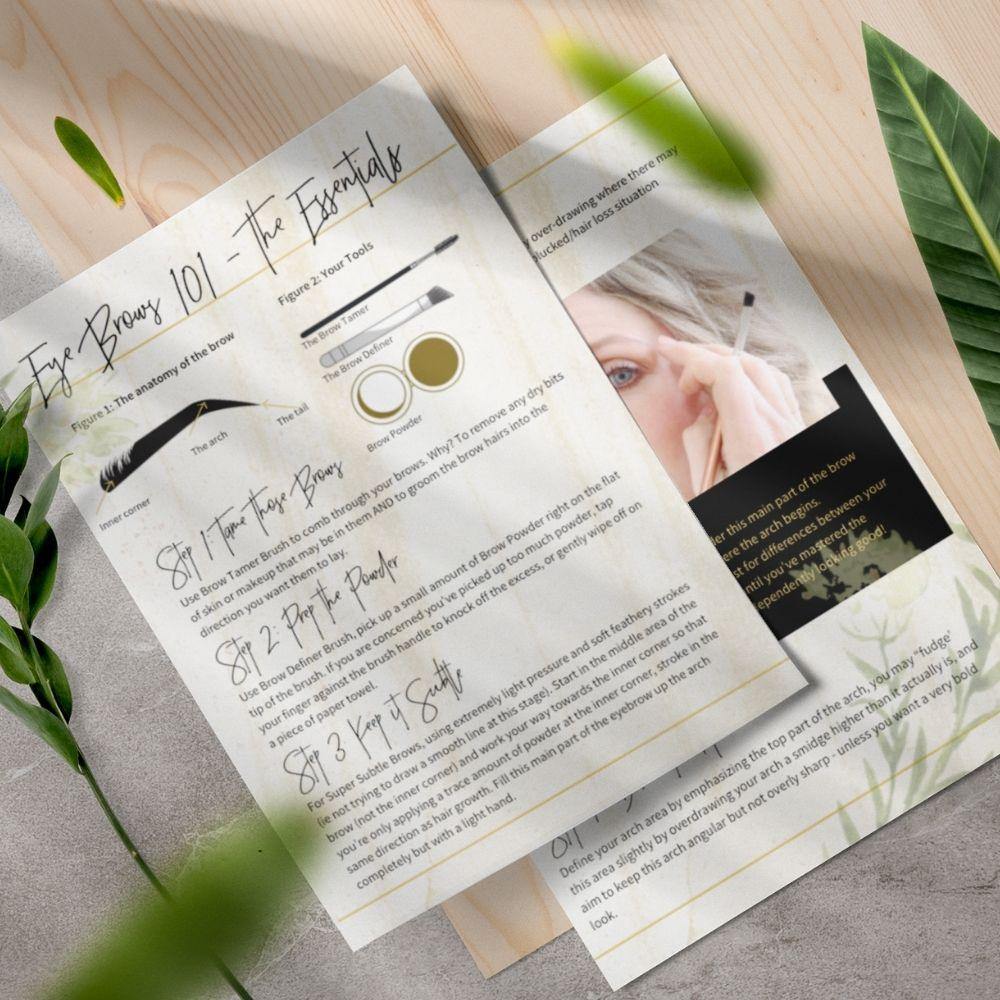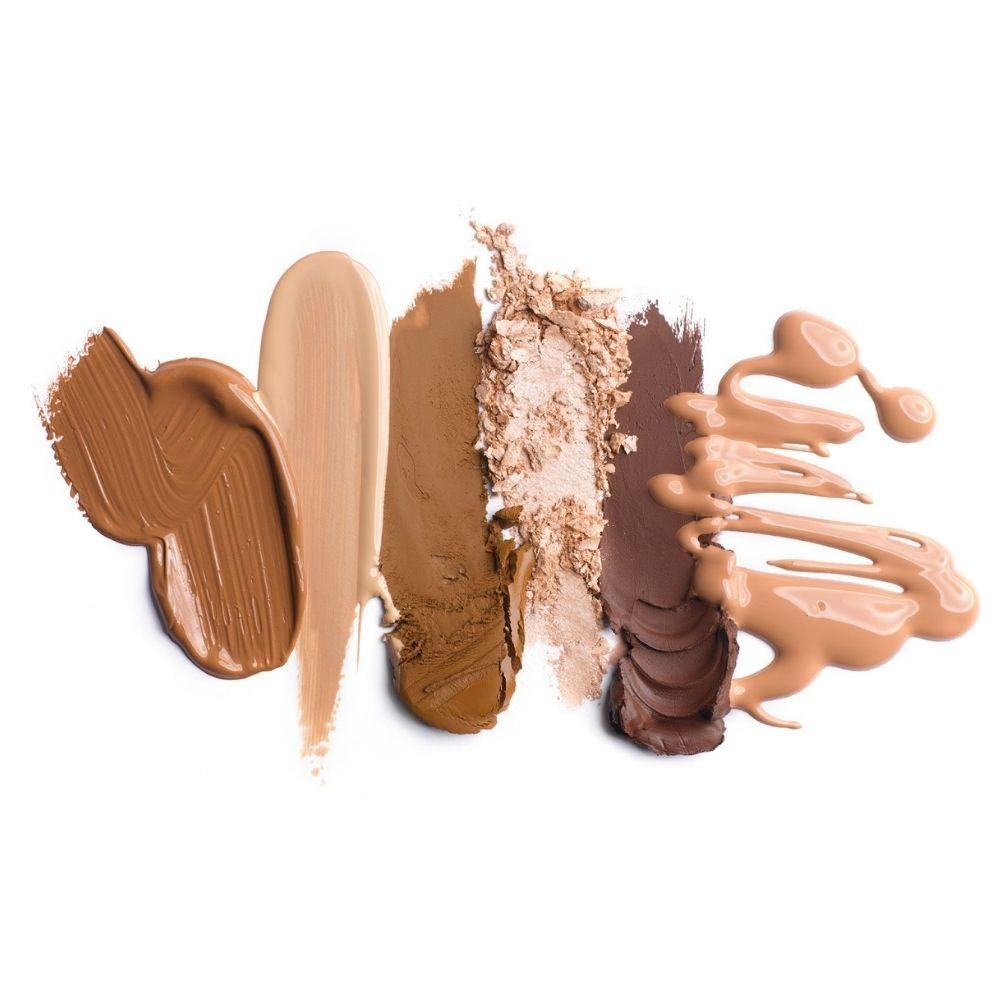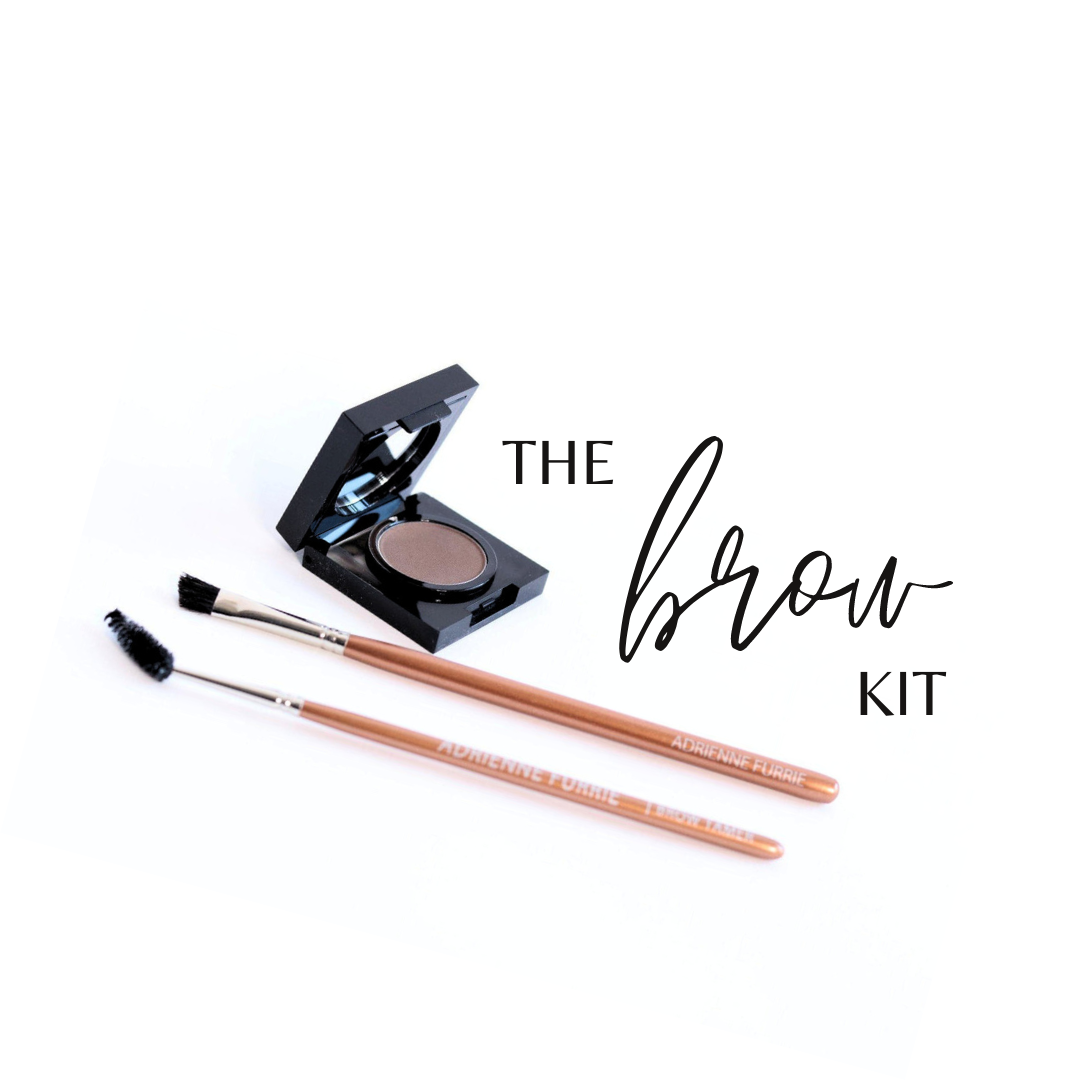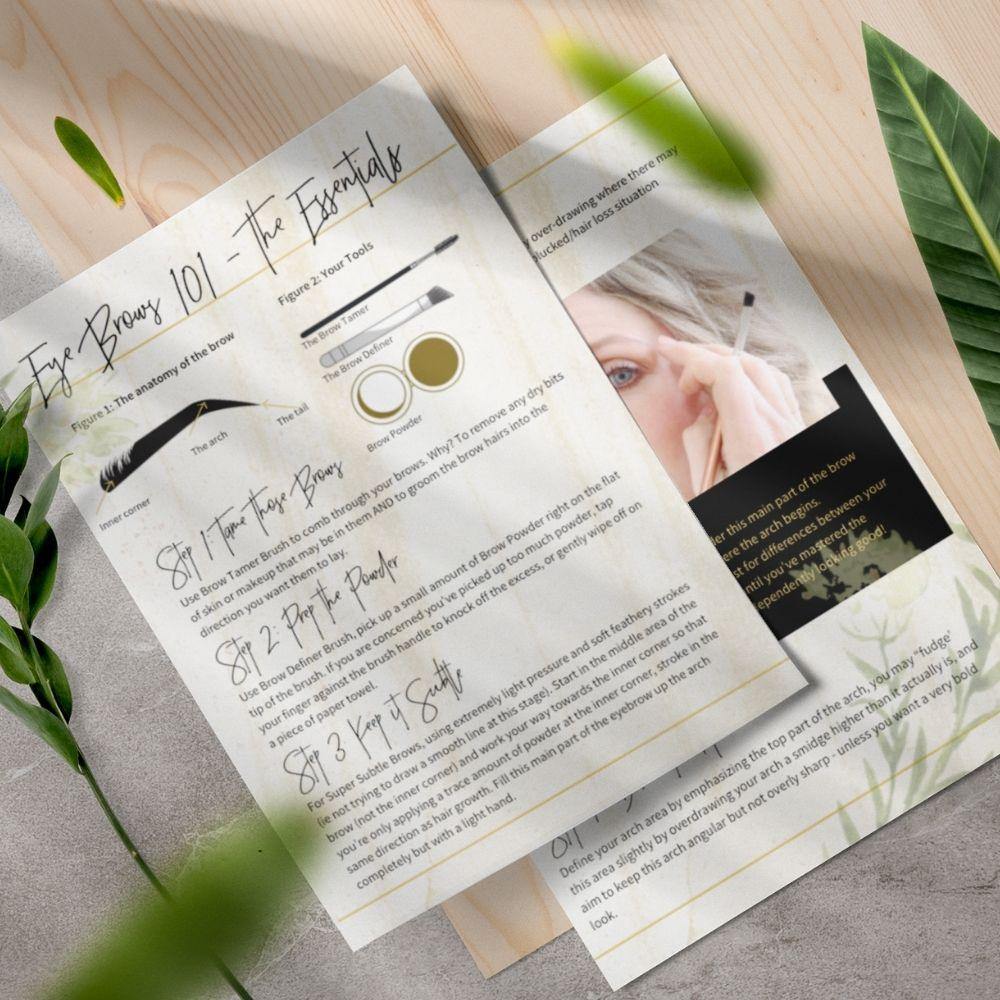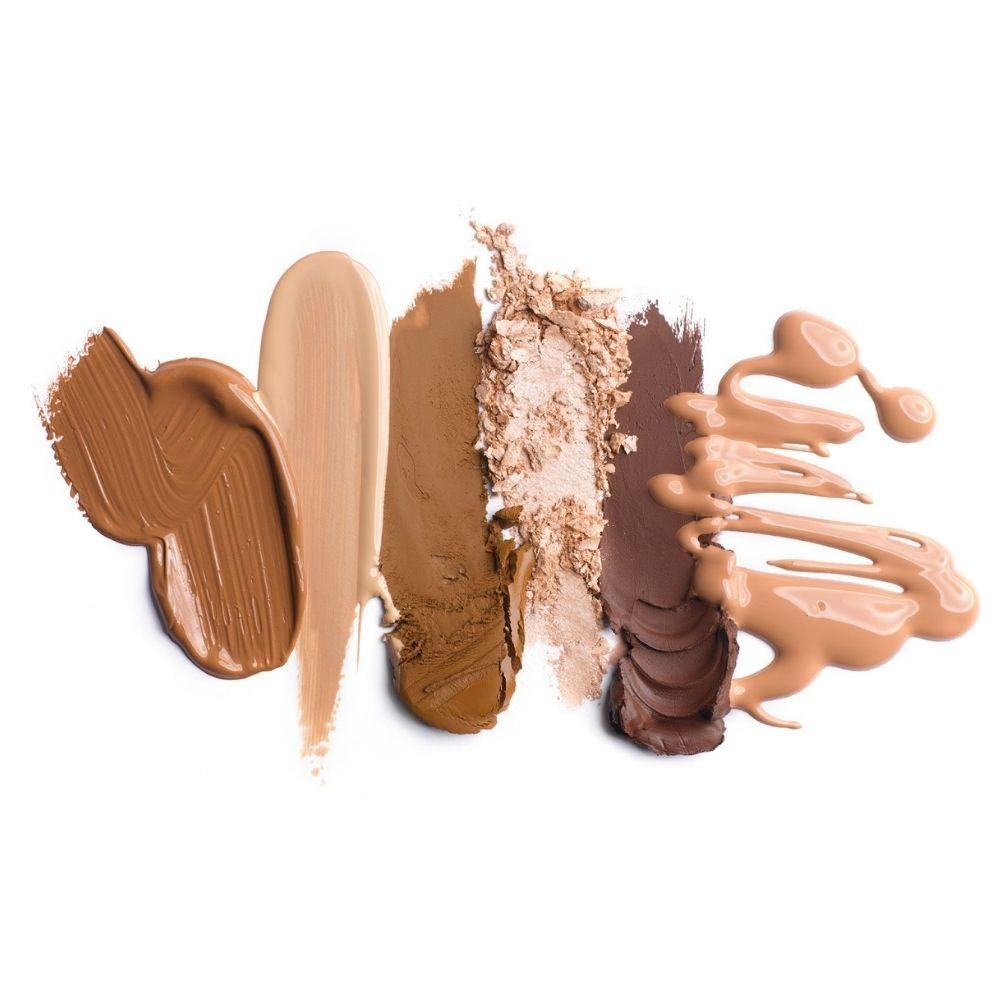 The Brow Kit: Products | Tools | Tips
The Brow Kit - How to Fill In Your Eyebrows. The very first place to start when it comes to doing your makeup. Get your eyebrows sorted out and you'll instantly look and feel 100% more pulled together and ready for your day. One truly cannot overstate how impactful the right eyebrow products can be to your overall look, if you do no other beauty steps, I implore you to do your brows!
In this Eyebrows 101 DIY At Home How to Kit -  you'll receive all the makeup product, tools, a logical step by step video education and quick tips reference guide you'll need to achieve two different styles of brows that will see you beautifully and confidently through anything your day throws your way.
Your The Brow Kit contains:
Two brushes (Brow Tamer & Brow Definer)
Brow Powder (colour customized just for you)
Training Video led by Adrienne
PDF Tips sheet recapping the key tips of the video that you can keep in the bathroom with you while you're practicing and perfecting your new eyebrow skills.
Colour customization: Following purchase, I will ask you to email a picture of yourself in good natural light wearing no makeup so we can see your colouring and select the perfect eyebrow shade for you. Picture tips: take a photo facing a window so you have natural light on you (and not overly strong bright sunlight that washes you out, think soft easy on the eyes light).
What you'll learn:
Learn A super subtle brow, perfect for those days when you're hanging out around the house, maybe going to a yoga class or a coffee with a friend, you want to look nice but not over done.
Learn A bolder more defined and sophisticated looking brow, perfect for date night with your husband, a work meeting (online or in person), or anytime the camera comes out such as for family photos on that next trip.

 

Think chic, power brows!
You'll also learn how to identify your unique eyebrow shape in a simple and intuitive way and learn the logic of what you're attempting to correct or achieve with your brow products.
Brow shapes and topics covered:
Thin or sparse brows (over plucked in the early 90's when we were all following Drew Barrymore and thin brows were all the rage)
Bushy full brows
Invisible blond brows
Really dark brows
Incorrectly shaped brows that you're attempting to correct/grow out and how to use your Brow Kit to get past that awkward stage
Understanding the parts of the eyebrow, specifically how to find your arch and why that's so important
Straight brows and no arch? What to do!
We want you to succeed at your eyebrows and know that it's easy to get the steps mixed up and forget what you're supposed to be doing when it's actually brush-in-hand go time. We've got you covered with colour customized shades and just the tools you need, step by step, logical instructions and reference tips sheets, you got this!
And it's a smokin good deal! 
Product value purchased separately $73.50
Digital course value $15
Package Retail $88.50