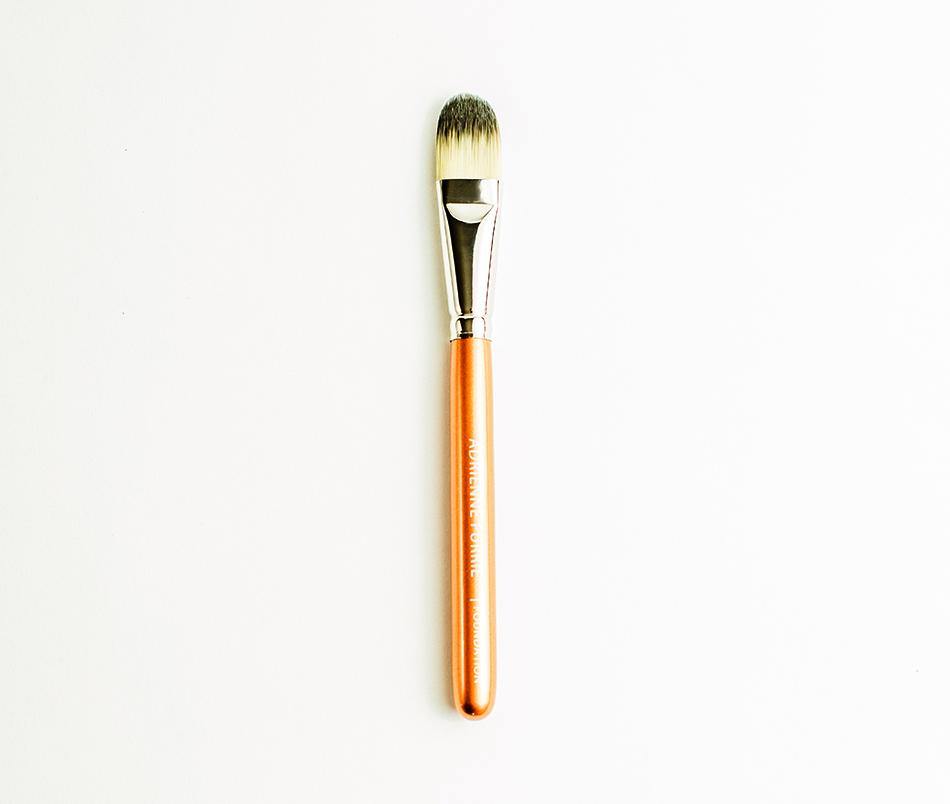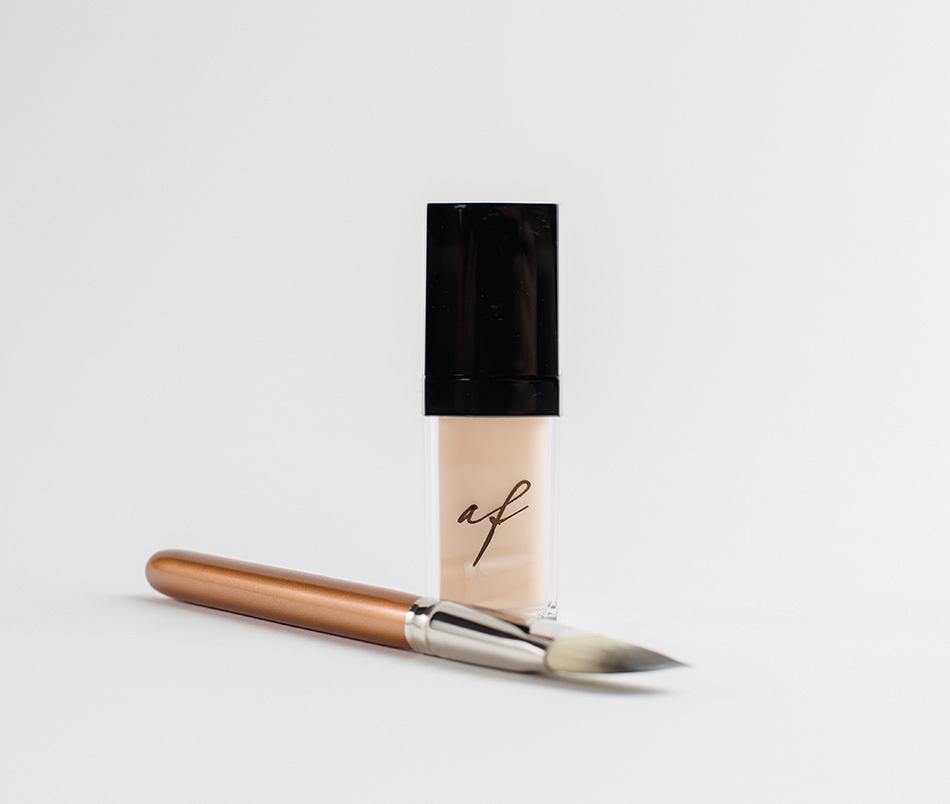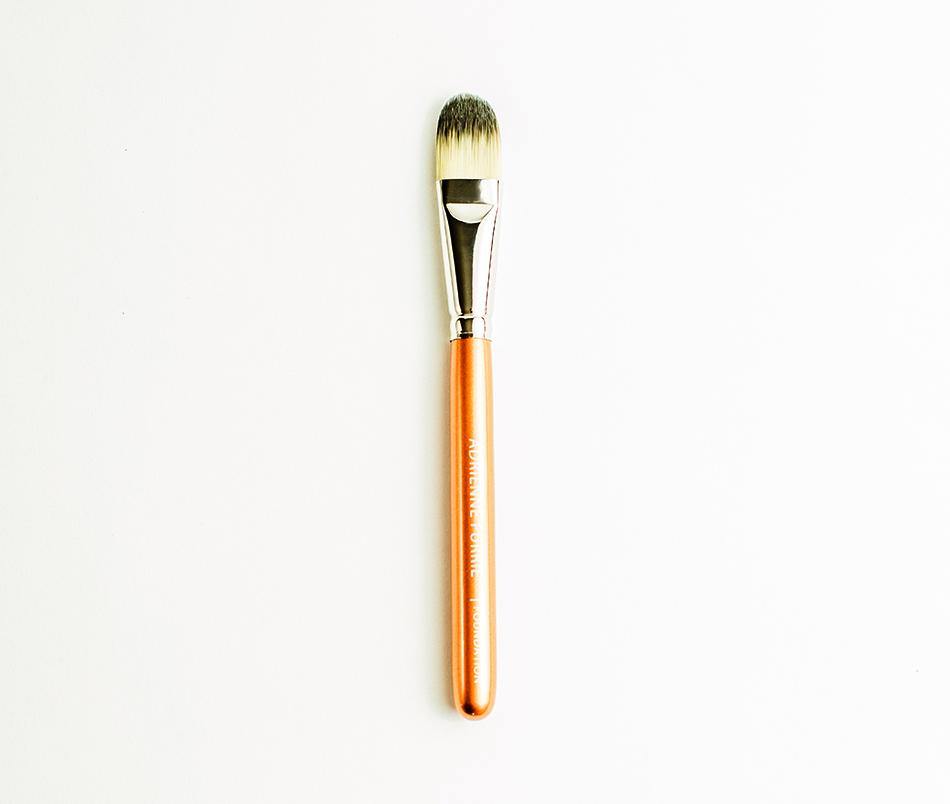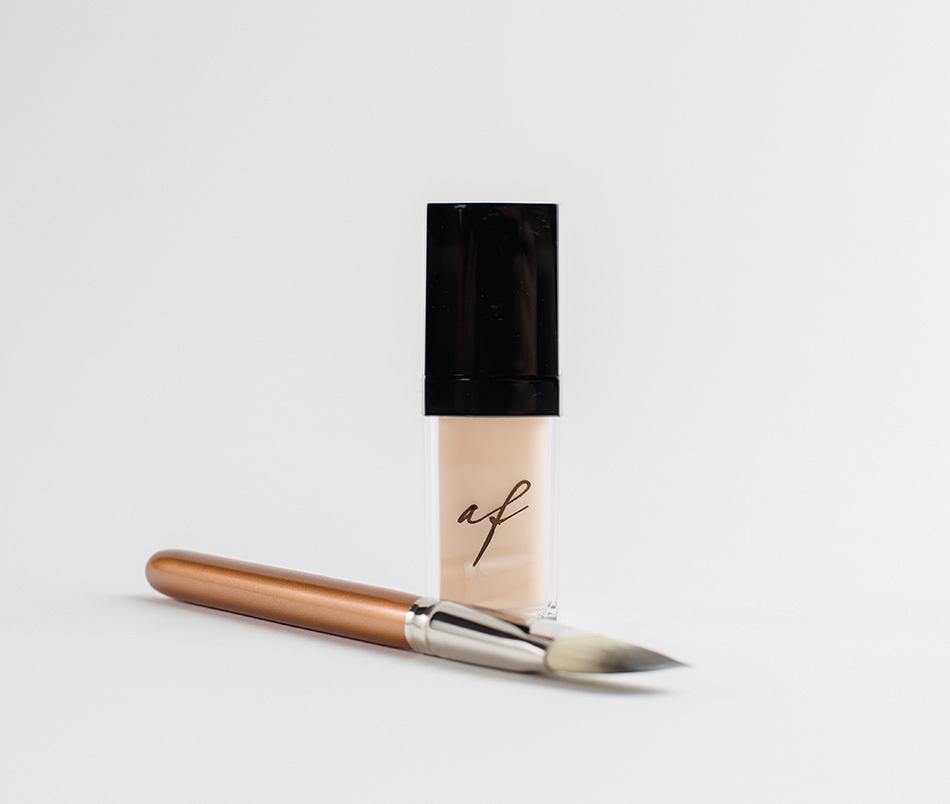 Isn't it the worst when you can see your foundation on your skin and it feels like a mask? Getting your foundation to look top notch (ie nearly invisible) relies heavily on using the right tool to apply it - enter the Foundation Brush.
Achieve sheer, gorgeously blended coverage just where you want it. A brush used by makeup professionals such as myself for good reason, foundation applied with fingers is just never going to look as good.

Also the ideal tool for blending out your cream blush and liquid illuminators. 
Makeup artist inspired foundation brush. Hand crafted by world's premier cosmetic art brush manufacturer since 1929, located in New York City.
Solid, natural, lacquered wood handles come from managed national wood reforestation programs. These brushes have a weight and quality to them that's a delight to hold and use.
Nickel metal ferrule guaranteed to keep bristles firmly attached . Providing superior style and long lasting durability.
State of the art synthetic fibres. These smooth synthetic fibres are ideal for applying liquid and cream cosmetics. Holding their original shape indefinitely, these brushes will not puff out, lose their edge and become useless as often occurs with lower quality synthetics.