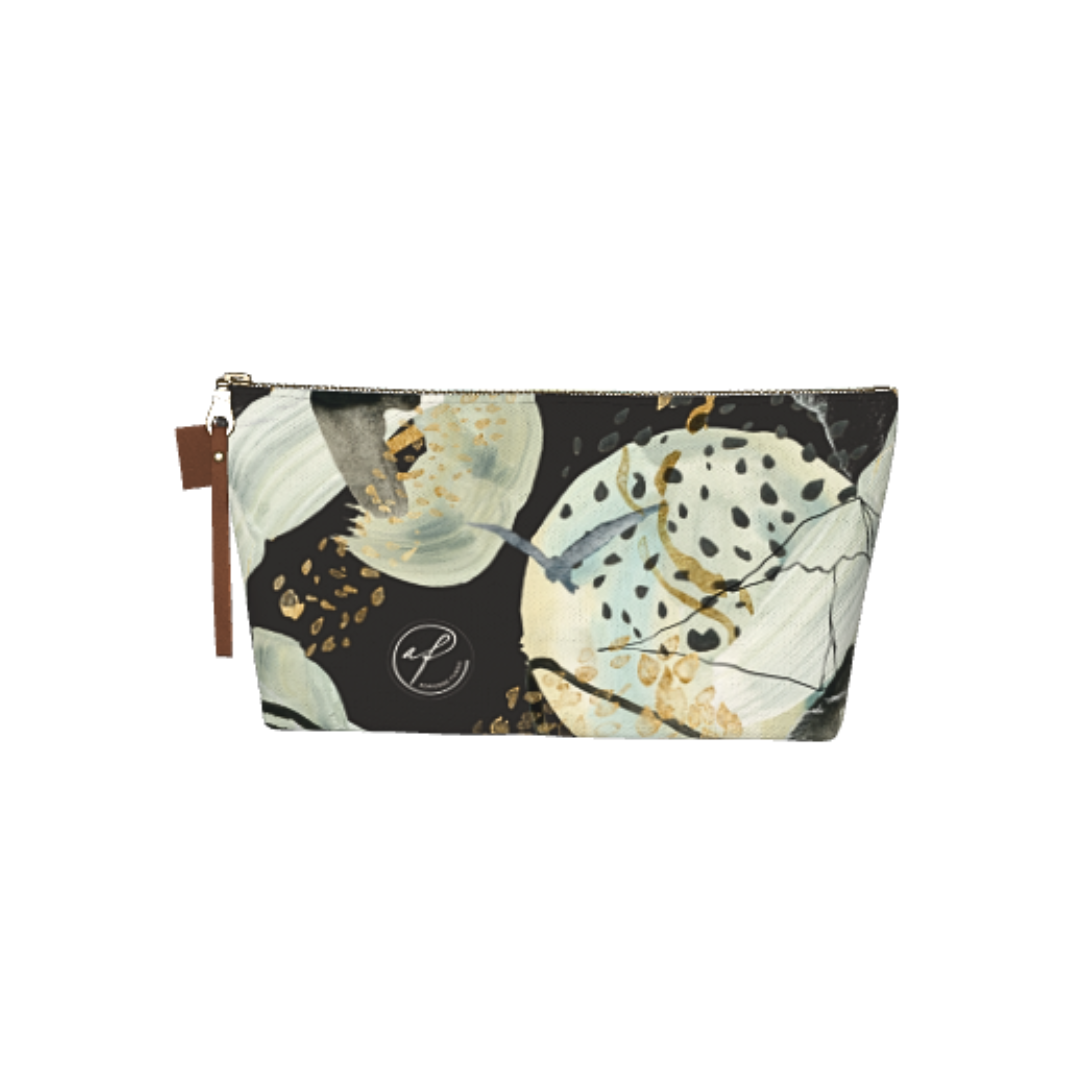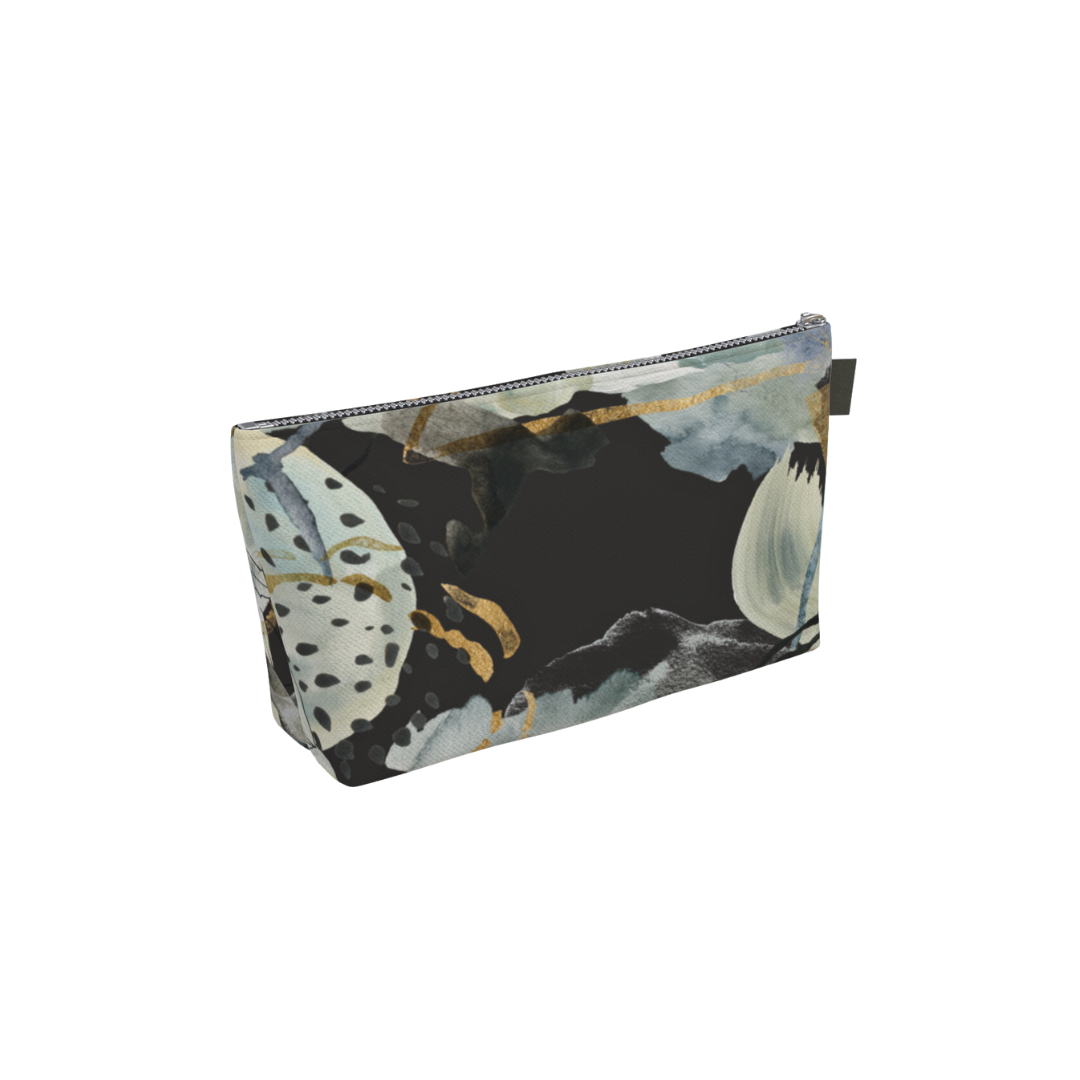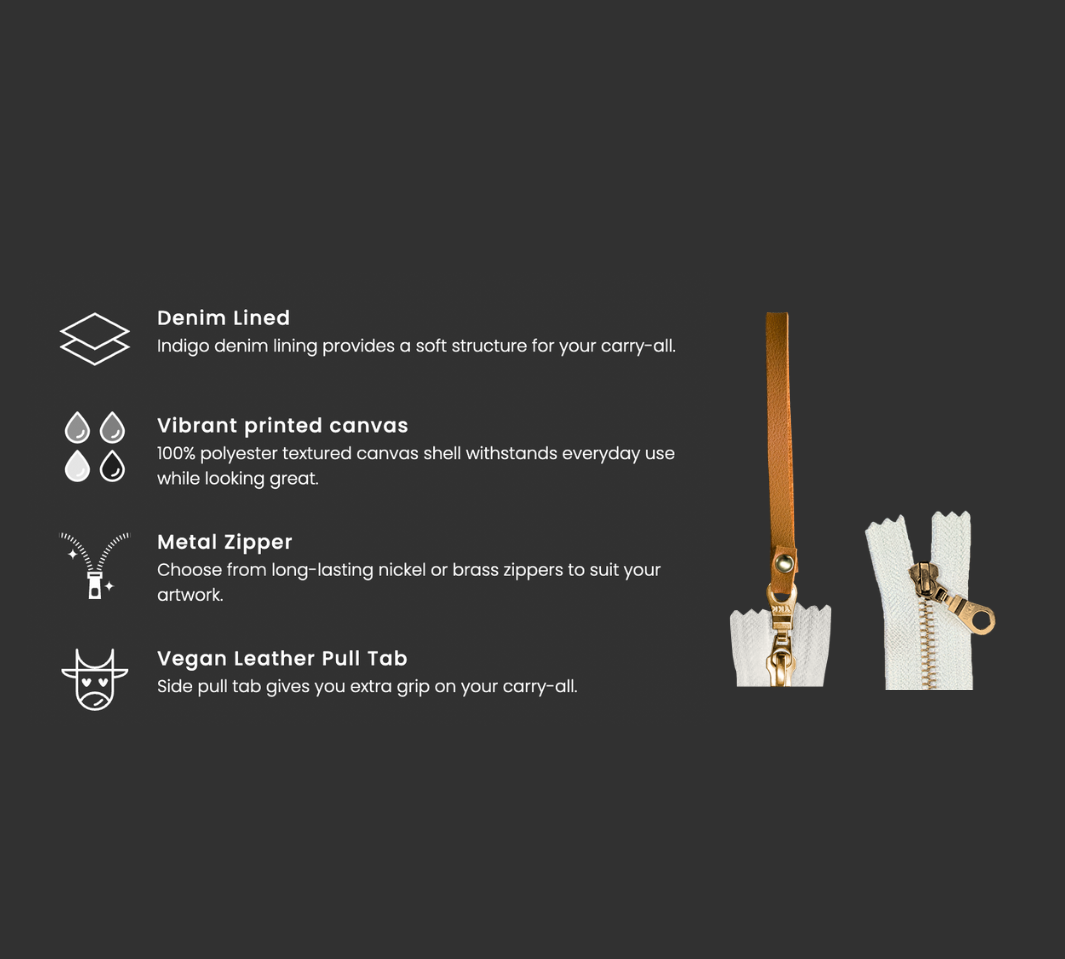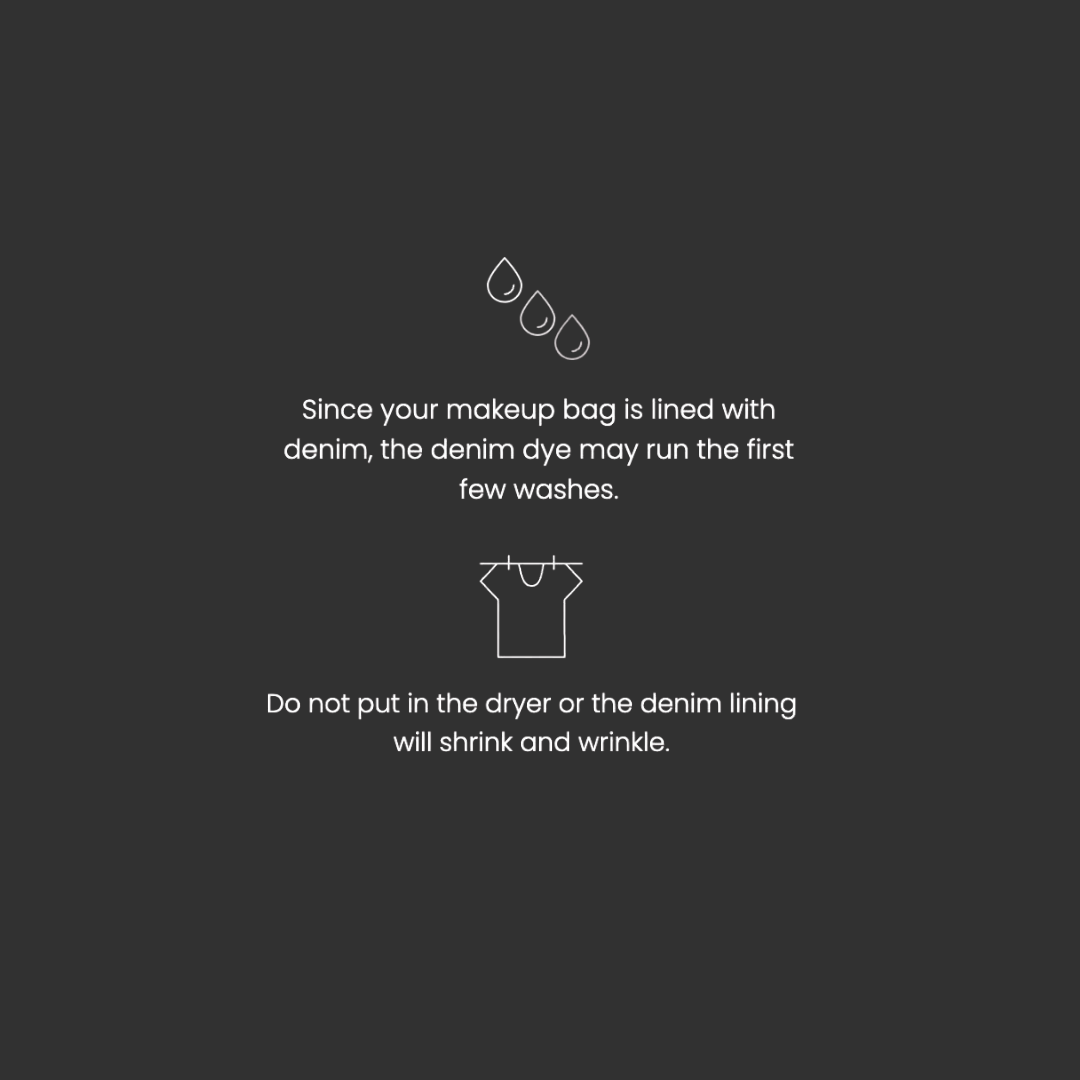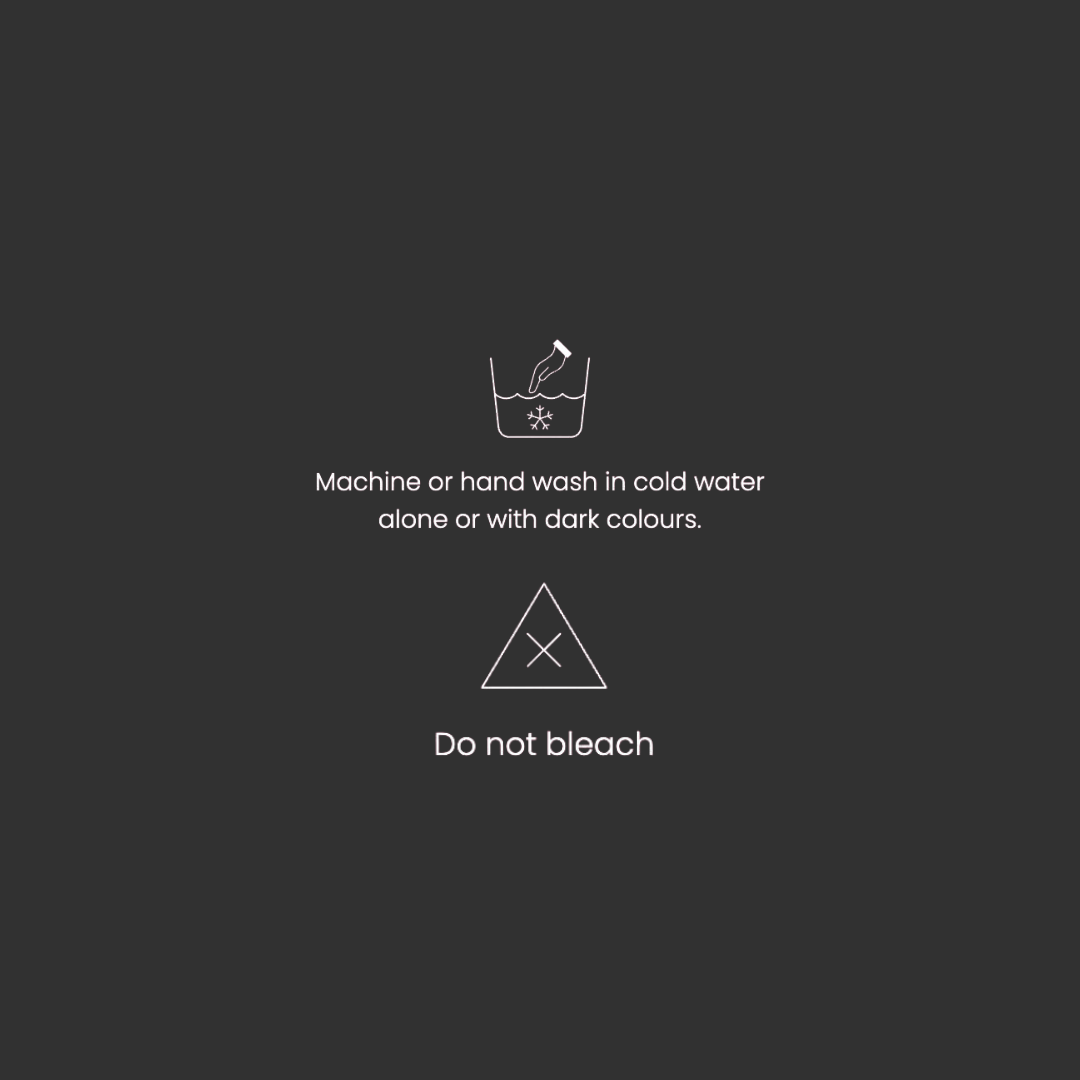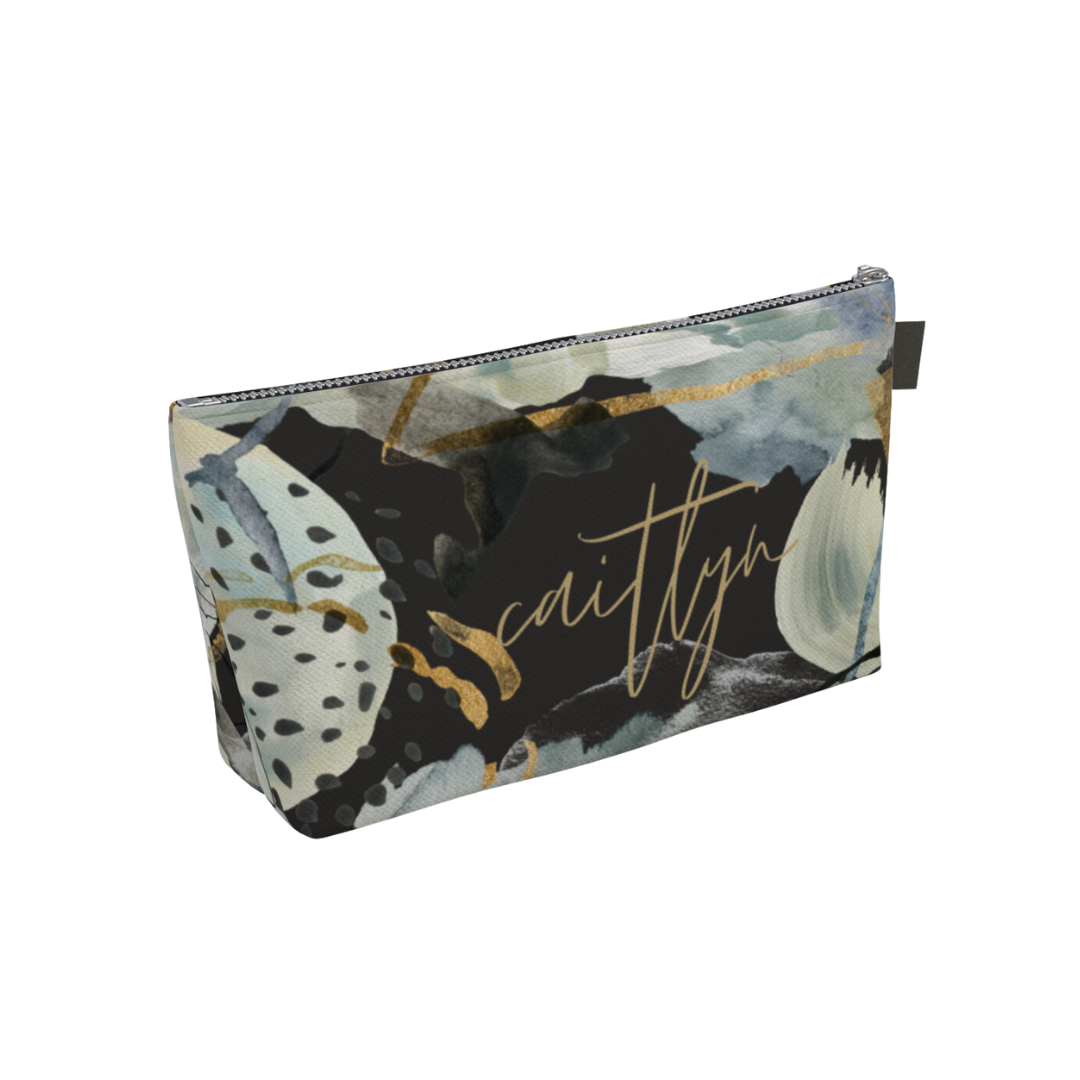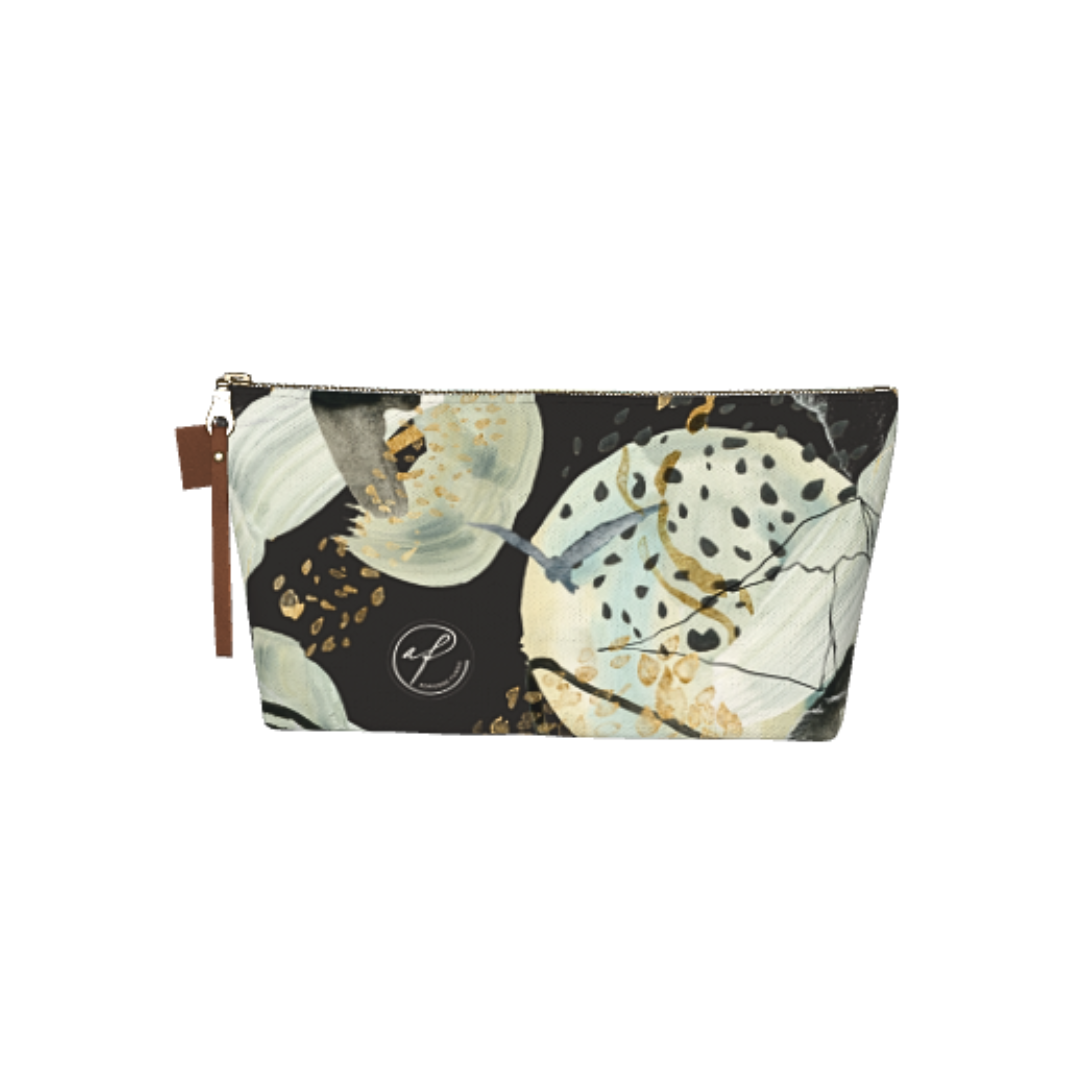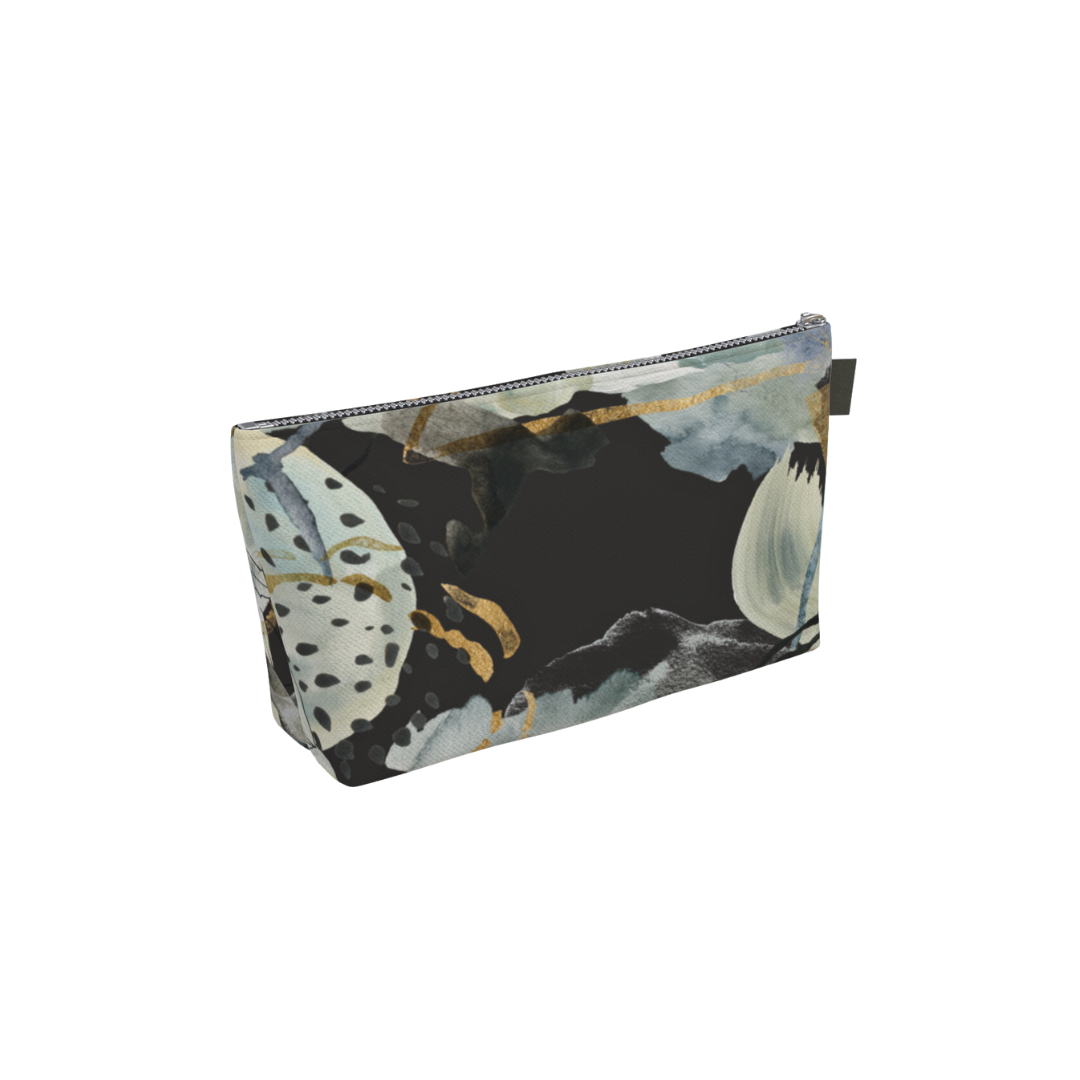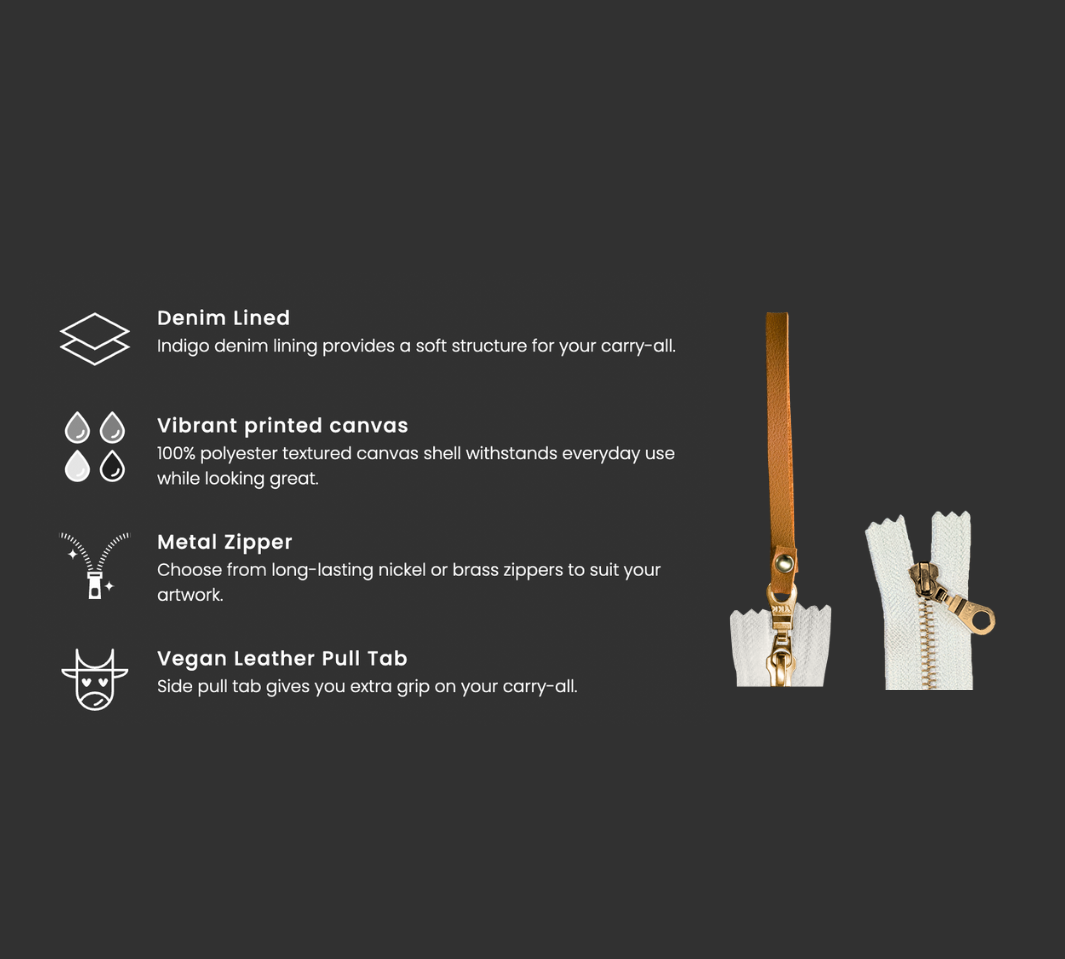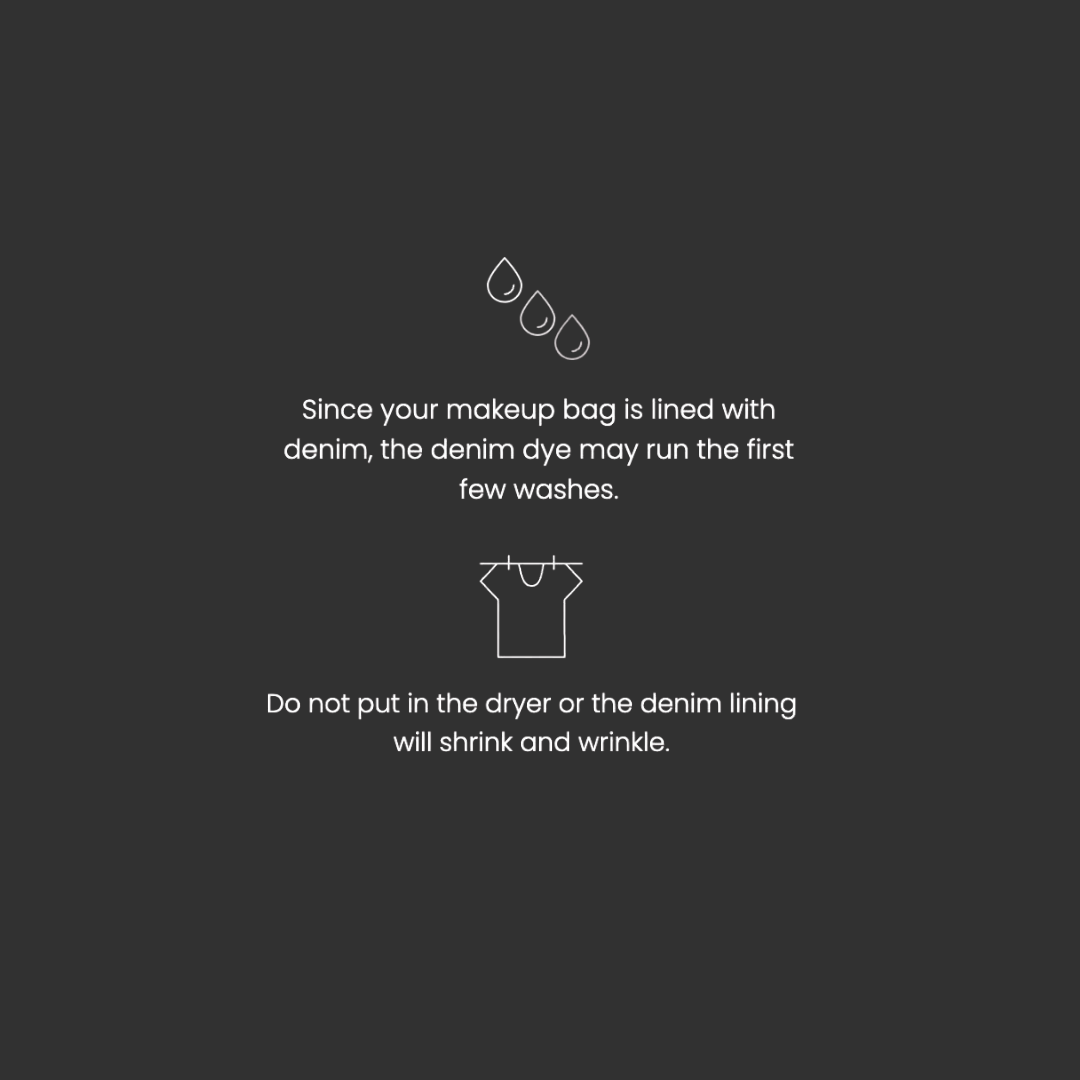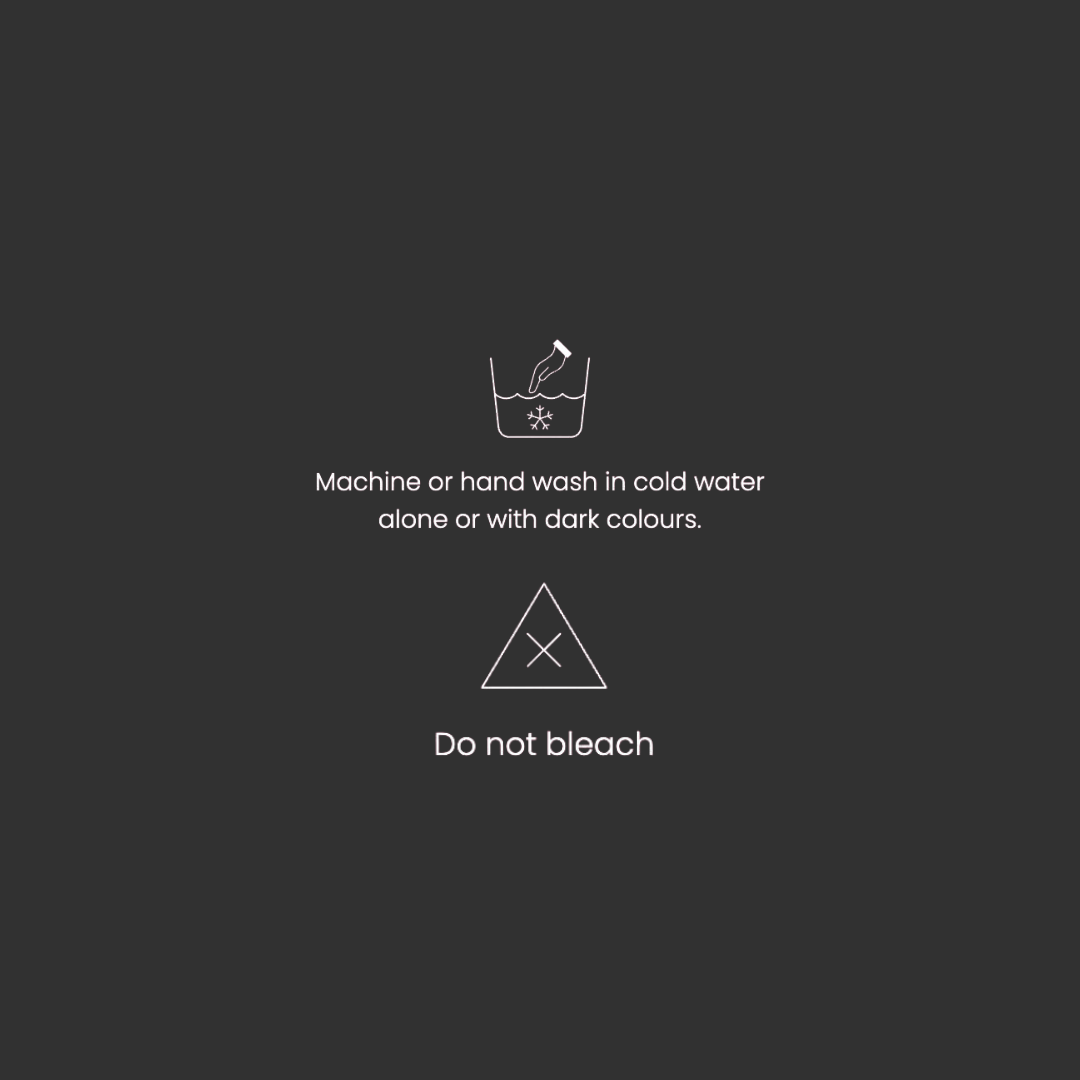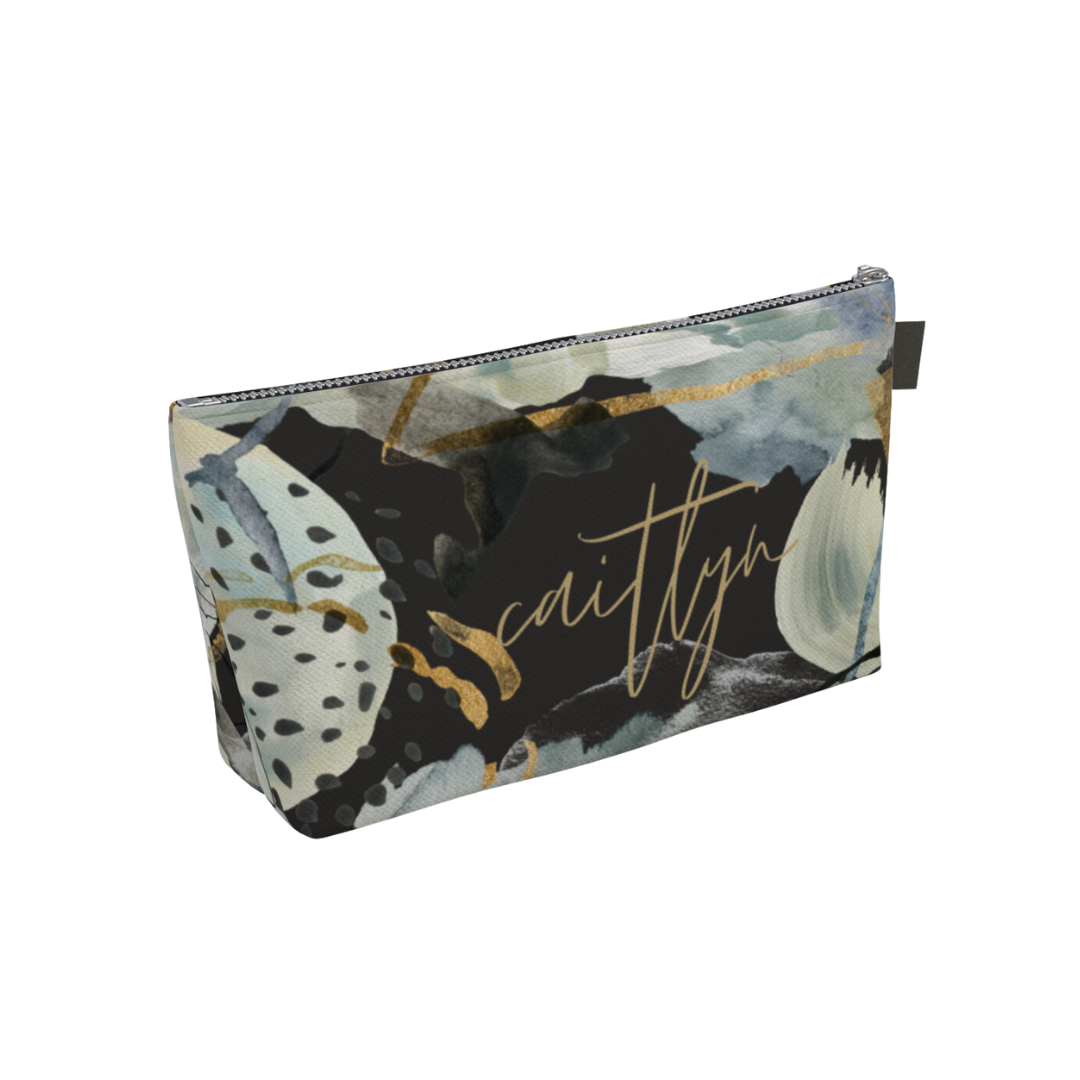 Our spacious denim lined makeup bag comes with a useful inner pocket to help separate everything and keep you organize . Featuring a vibrant colourfast design on durable, machine washable poly canvas so you can say no to grubby makeup bags! 

- Denim Lined
Indigo denim lining provides a soft structure.
- Vibrant printed canvas
100% polyester textured canvas shell withstands everyday use while looking great.
- Metal Zipper
Long-lasting Brass zipper.
- Vegan Leather Pull Tab
Side pull tab gives you extra grip.
Your New Travel Bestie
Get everything organized for your next trip! Makeup bags fit your makeup, shower supplies and pretty much anything else!


-------


CUSTOM MONOGRAMMING AVAILABLE
- gold foil monogram
- add a single name to your makeup bag
- production for custom bags can take up to 4 weeks to be delivered